gxPlan is an extension of GAXAM software for managing hospital assets using spatial data (digital map). The extension allows for the spatial location of individual hospital assets in connection with the systems:
gxAparatura – managing medical equipment.
gxWork – managing non-medical equipment and site work
gxIT – managing hardware and license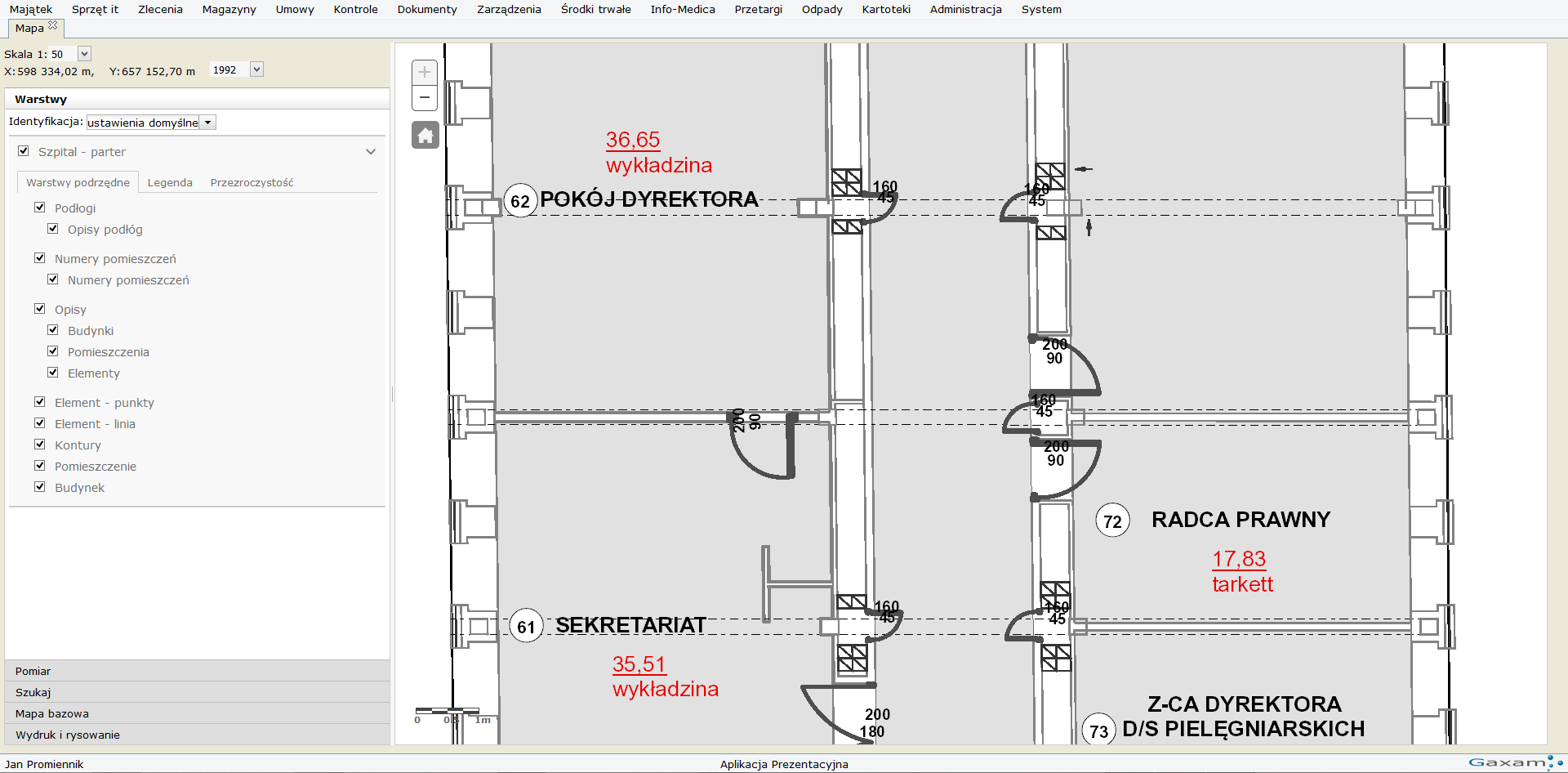 The basis of the solution is a digital map embedded in the application, which reflects individual elements in a layered layout:
Buildings with division into floors
Rooms
Room elements (e.g. installations etc.)
Plots
Situational elements - pavements, lawns, trees etc.
The user can freely navigate on the map (zoom in, zoom out, search) in a friendly graphical interface with the possibility of accessing descriptive data for each element on the map.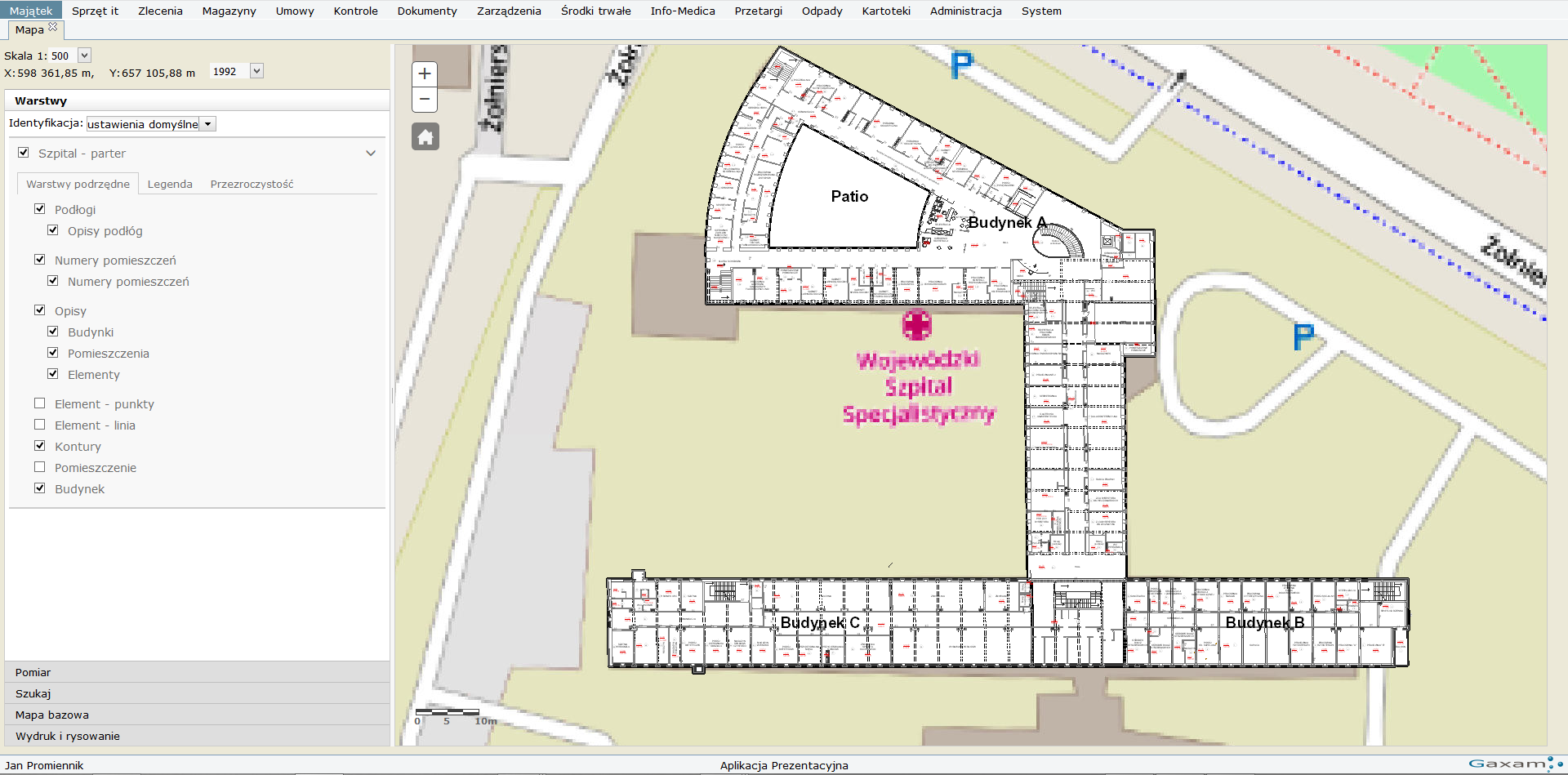 Map window in gxPlan
A single click also allows to access the data recorded in a given room (medical devices, non-medical equipment or IT equipment).
Functions:
Full integration between the inventory part (tabular) and the graphical presentation of the location of objects in the same application.
Spatial search by pointing or selecting multiple objects on a map or plan (e.g. rooms) and transition to related apparatus, non-medical or IT equipment.
Measuring technical parameters (e.g. dimensions of doors or windows) and surface or flush-mounted installations (analysis of collision or location of installation breakdown).
Records of key elements of land development (water supply, sewage disposal, electricity, gas, etc.).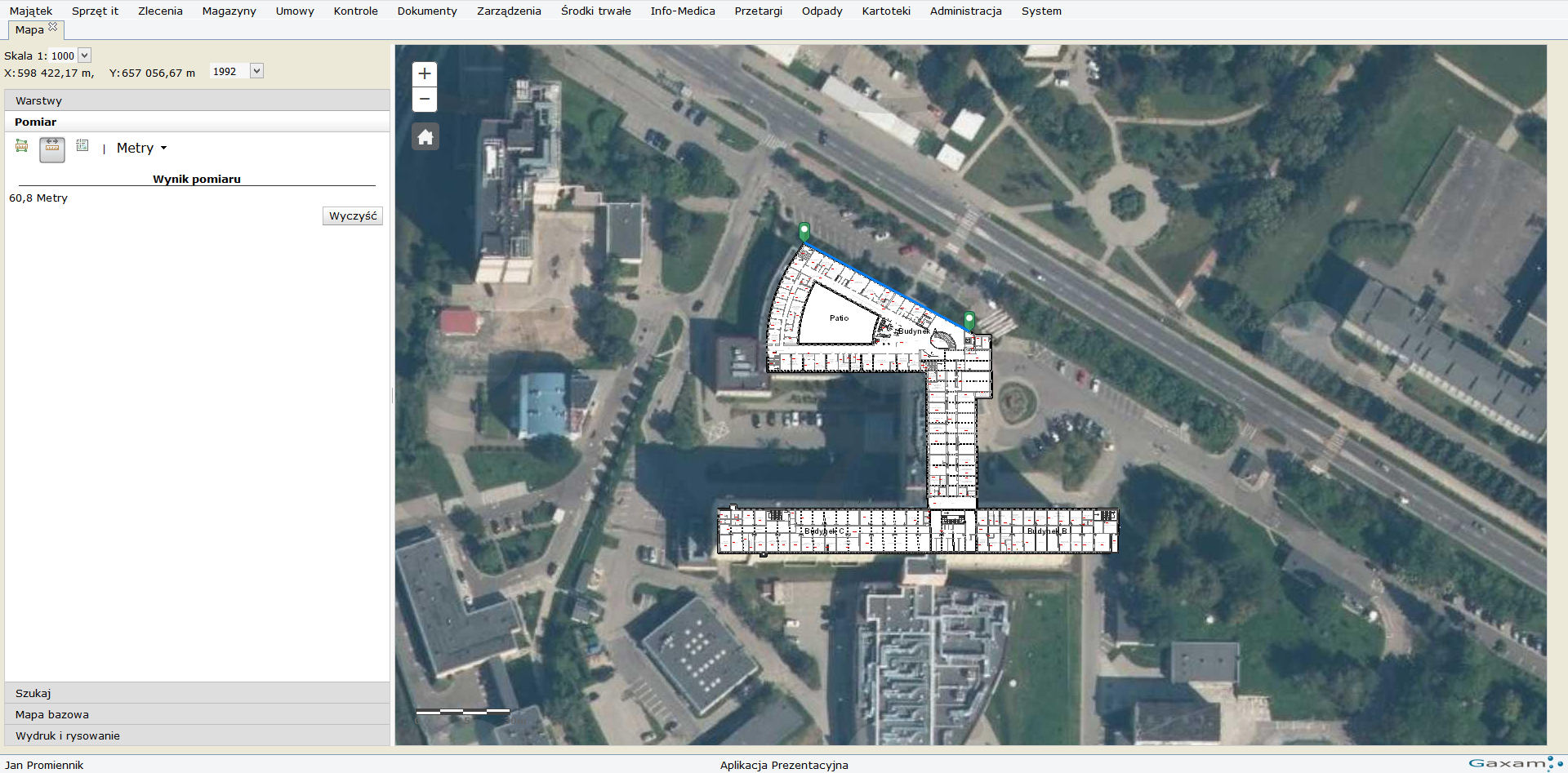 Measurement of the hospital building wall against the background of an orthophotomap in gxPlan
Quick room search based on names, numbers, etc. and related objects.
Interactive (mouse pointer) distance and area measurement on the map.
Possibilities of presenting data against the background of generally available geometrical data (e.g. orthophotomap, land and building registry).
Self-acting update of geometric data (change of wall layout, traffic organization, etc.)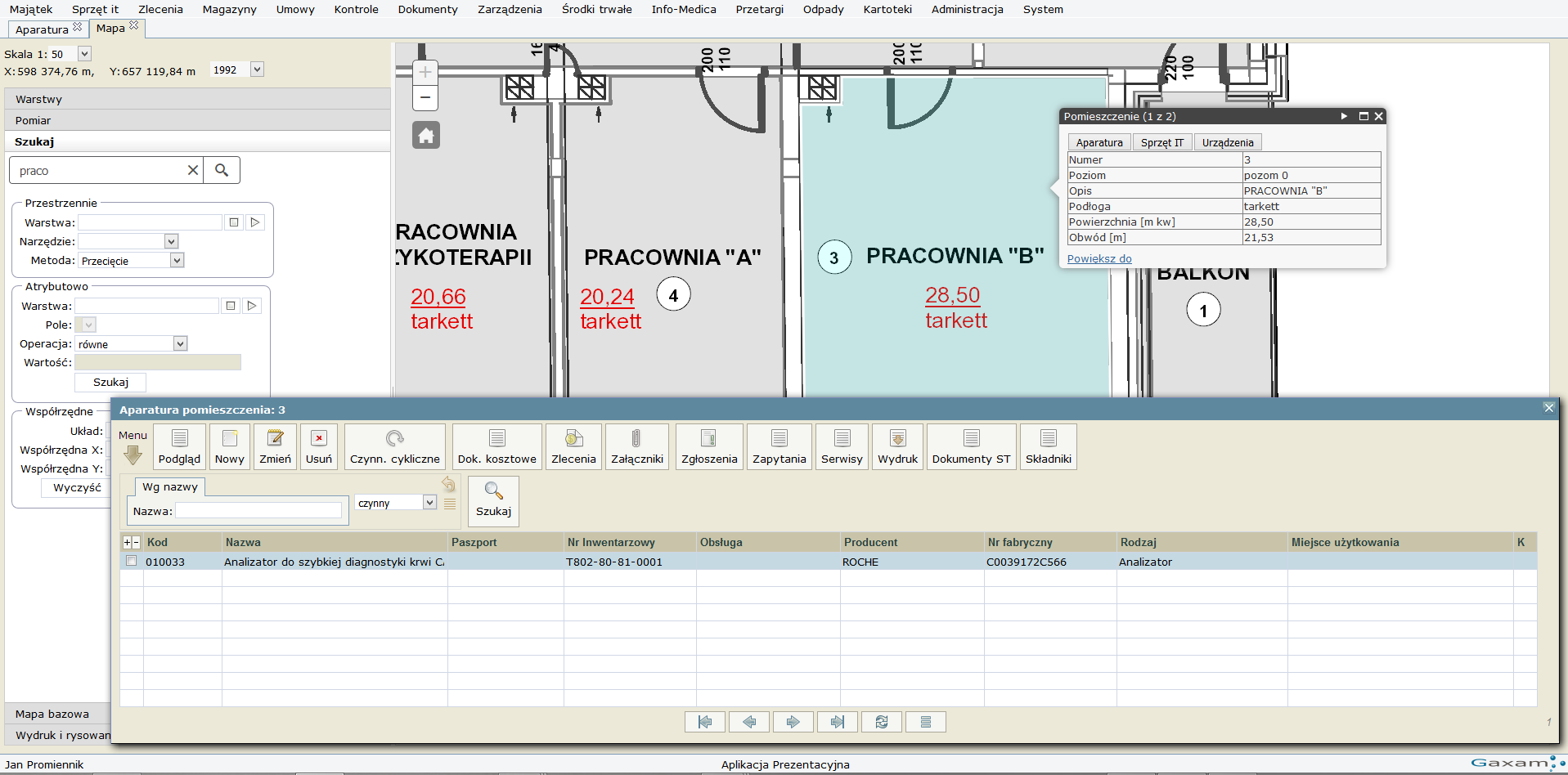 Access to medical records from the map in gxPlan.