gxNET.WK – is an original GAXAM software solution for managing the assets of water supply and sewage disposal system companies using GIS (Geographic Information Systems) technology.
The application allows for spatial location of particular assets in connection with GAXAM systems and integration with other systems.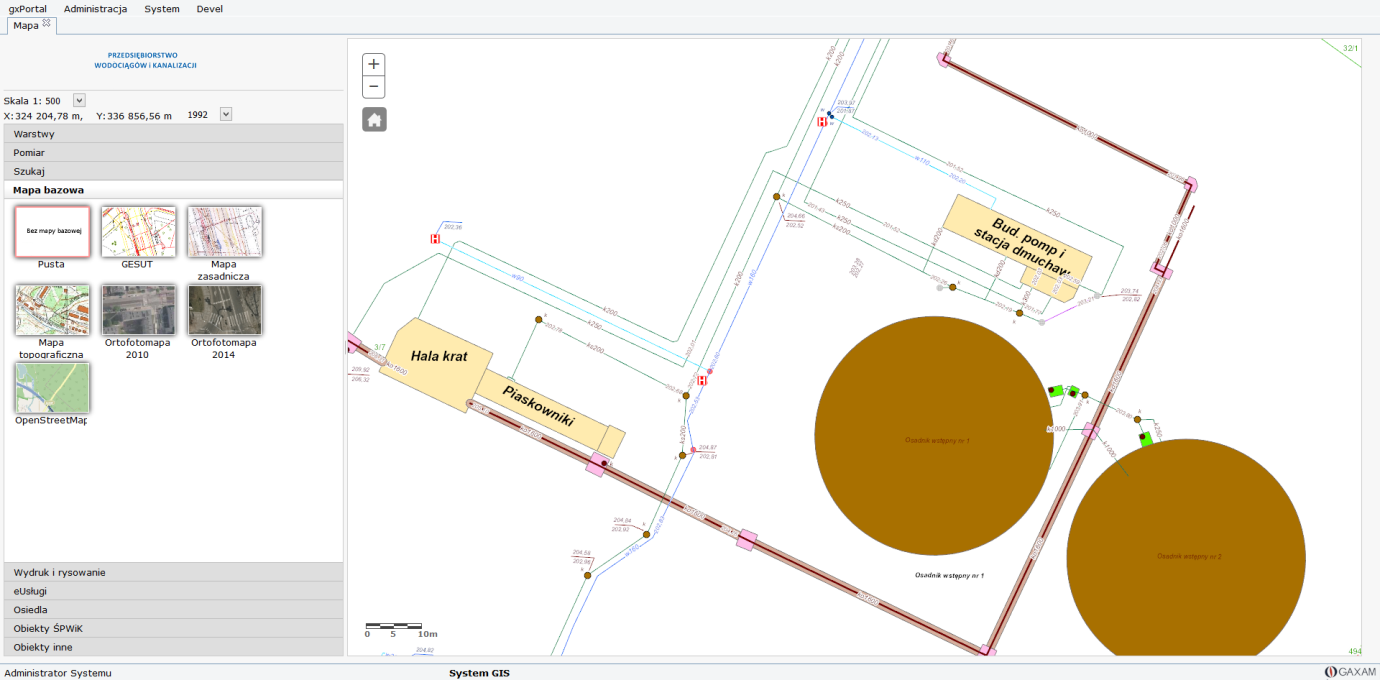 The following functions are implemented in the application:
network and equipment inventory from the GIS level
mobile access (tablets, smartphones)
access to data through a user-friendly map interface in the browser and through lists of objects in an unlimited number of positions
configurable set of filters (search by address, plot number, object number, etc.) and spatial search by selecting on the map
interactive measurement of distance, area and position of objects on the map
handling of reports and breakdowns with a built-in system for reporting and tracking work progress
handling of connection documents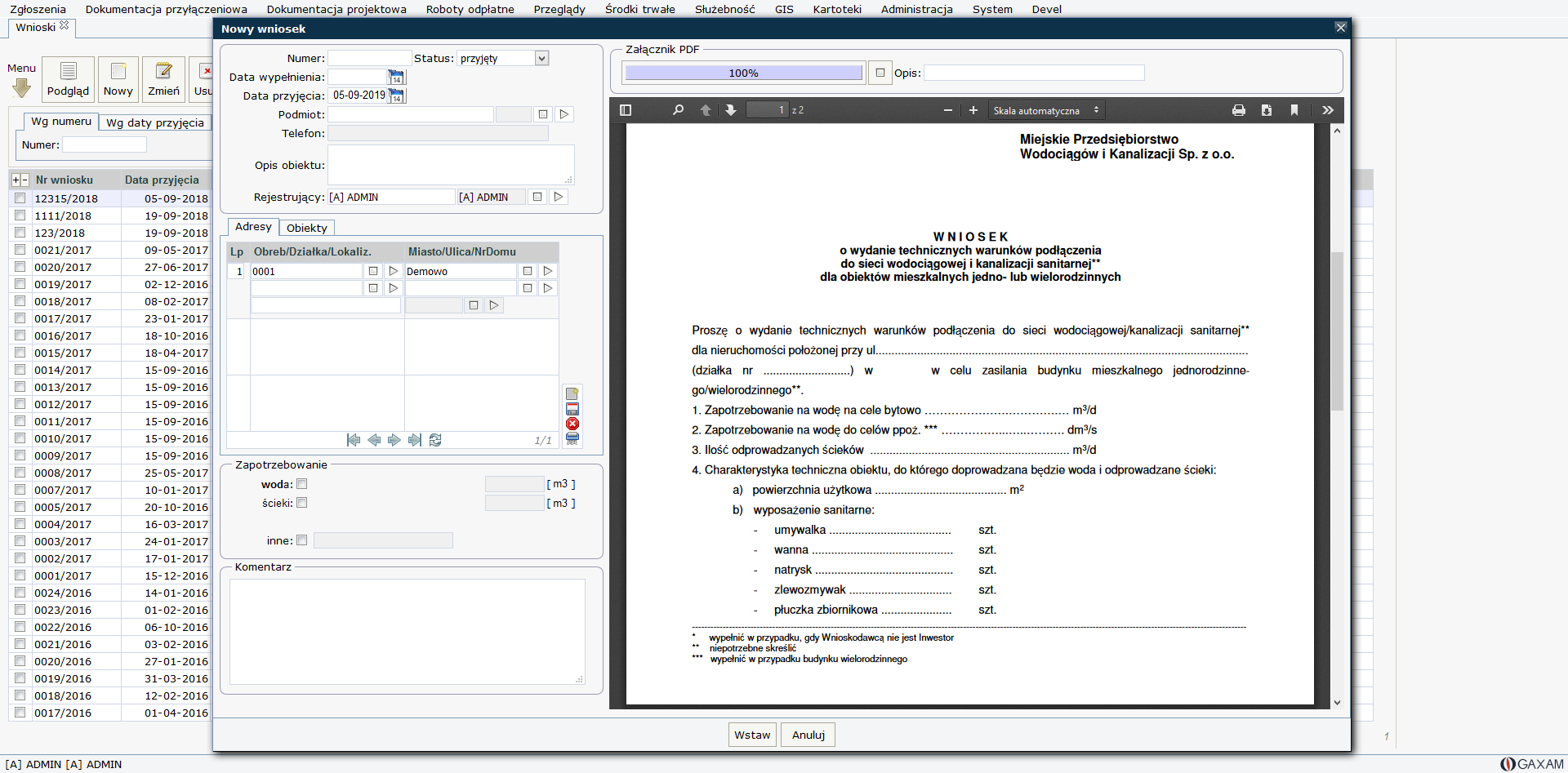 handling of project documents
handling of attachments to objects (breakdown photos, diagrams, field sketches, etc.)
attachement of water supply node
record of contracts for the use of rainwater drainage and determination of the size of the surfaces (rain cadastre)
inventory and planning of network object review
complete process of handling the connection documents together with the location of the connected objects on the map

hydrants in the selected range.

analysis of breakdowns and scenarios of planned shut downs and their economic consequences
Integration with systems

billing
Finances and accounting (Unisoft, Komadres, Egeria, Wodnik)
Network monitoring (SCADA systems)
Hydraulic model - EPANET and MikeUrban™ standards.