gxAparatura is a professional system for managing medical equipment in health care institutions - hospitals, clinics, practices etc
The system allows for a rapid flow of information about equipment breakdowns and work performed, between the users of the equipment at the wards and the technical departments responsible for maintenance of the equipment in operation.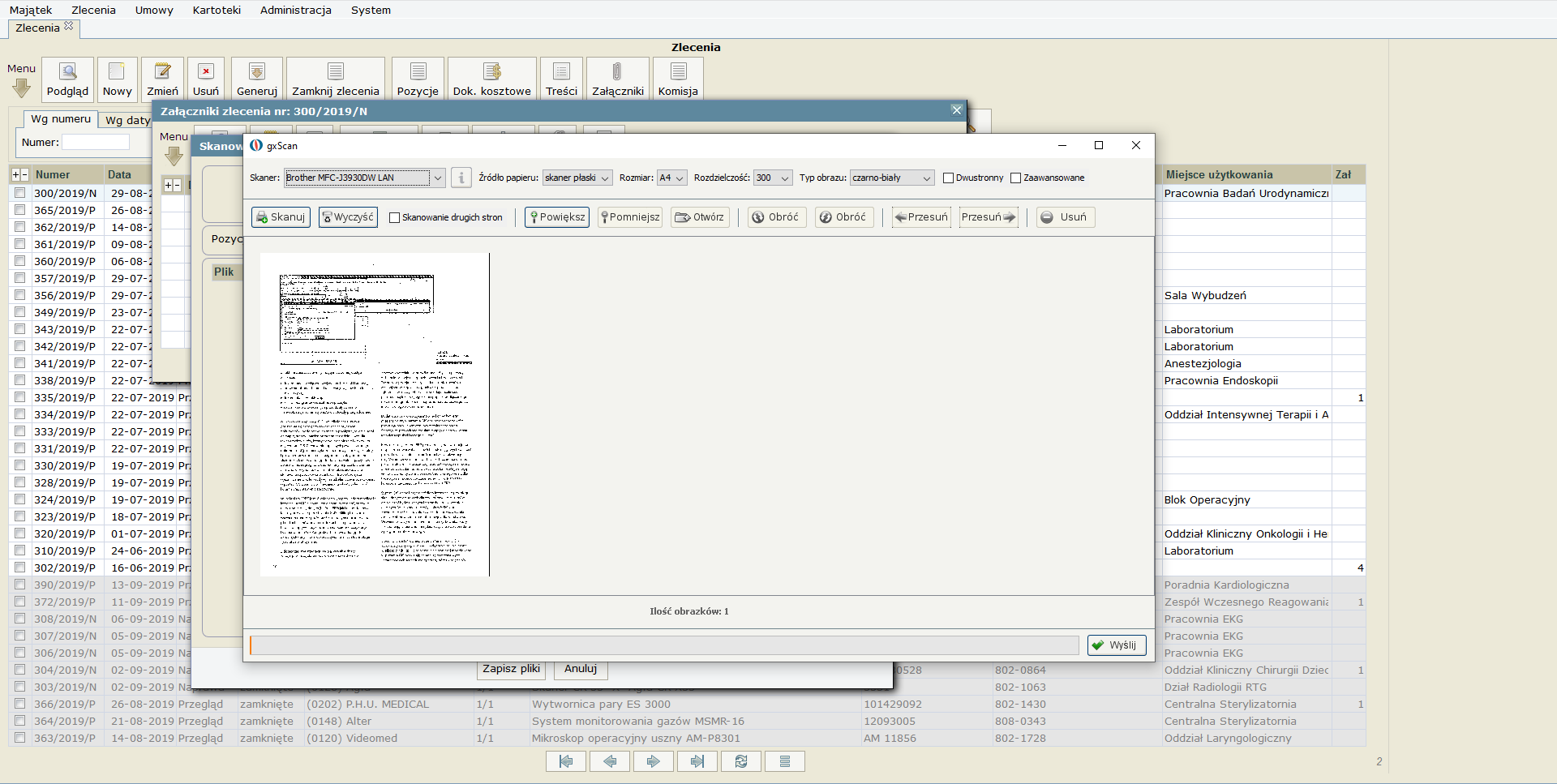 Scanning of attachments.
The following functions are implemented in the application:
Reduction of equipment maintenance costs.
Improvement of efficiency and shortening the time of breakdown recovery.
Central emergency log. Possibility of input of reports by ward nurses.
Supervision over the dates of mandatory inspections of the equipment and the warranty dates.
Enabling the rapid removal of equipment for which repairs are too expensive compared to its value.
Immediate generation of comprehensive reports for management.
Collection of documents in electronic form.
Possibility of integration with the fixed asset system.