gxNET.EC - is GAXAM's solution for managing the assets of a thermal power companies using GIS (Geographic Information Systems) digital map technology.
The extension shows the location of individual assets in connection with GAXAM systems.
The following functions are implemented in the application:
network and equipment inventory from the GIS level
handling of attachments to objects (photos from breakdowns, installation diagrams, electrical diagrams, sketches, etc.)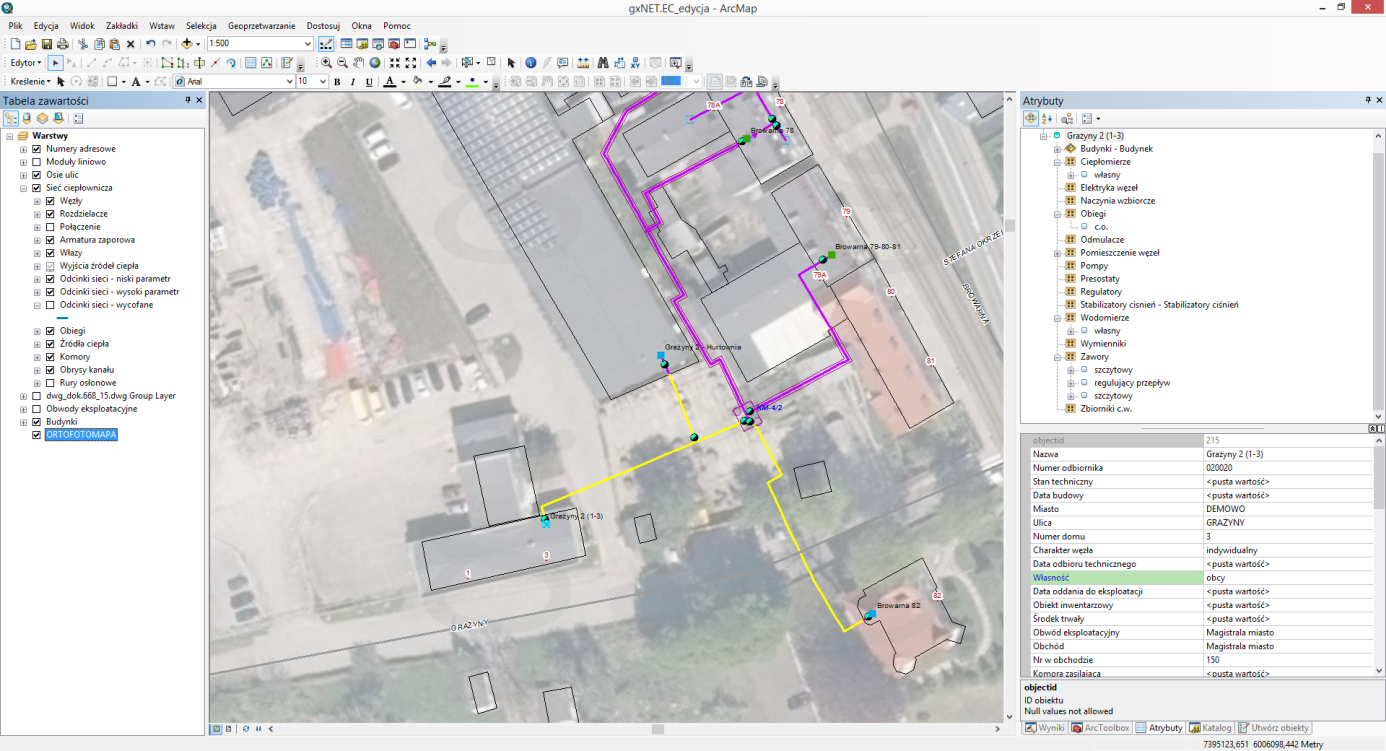 Editing of the selected node and its equipment against the background on the orthophotomap.
access to data through a user-friendly map interface in the browser as well as from the level of lists of objects on an unlimited number of positions
configurable set of filters (search by address, plot number, object number, etc.) and spatial search by selecting on the map
iinteractive measurement of distance, area and position of objects on the map
handling of reports and breakdowns with a built-in system for reporting and tracking work progress
handling of project documentation
record of contracts for paid work and their connection to network facilities.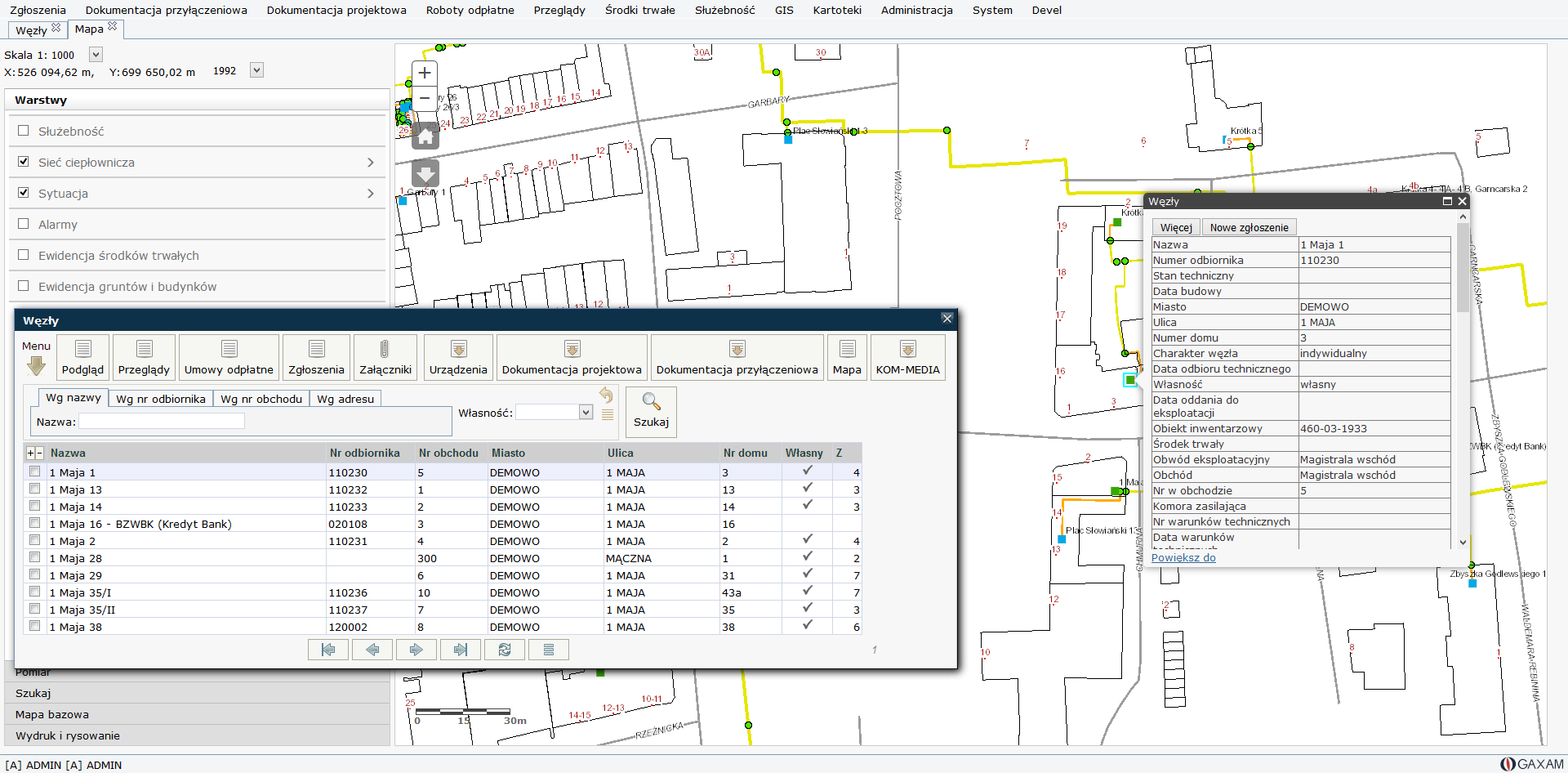 Maps of the district heating networks in a web browser.
record and planning of network object review (summer and winter control, etc.)
complete process of handling the connection between documentation together with the location of the connected objects on the map
planning of network shutdowns and calculating the heating system capacity under specific scenarios, each scenario allows to determine:

length of network
amount of the discharge
number of nodes and distributors (including a detailed report with a list of cut-off customers)
sum of ordered power and current in summer and winter
value of undelivered heat in summer and winter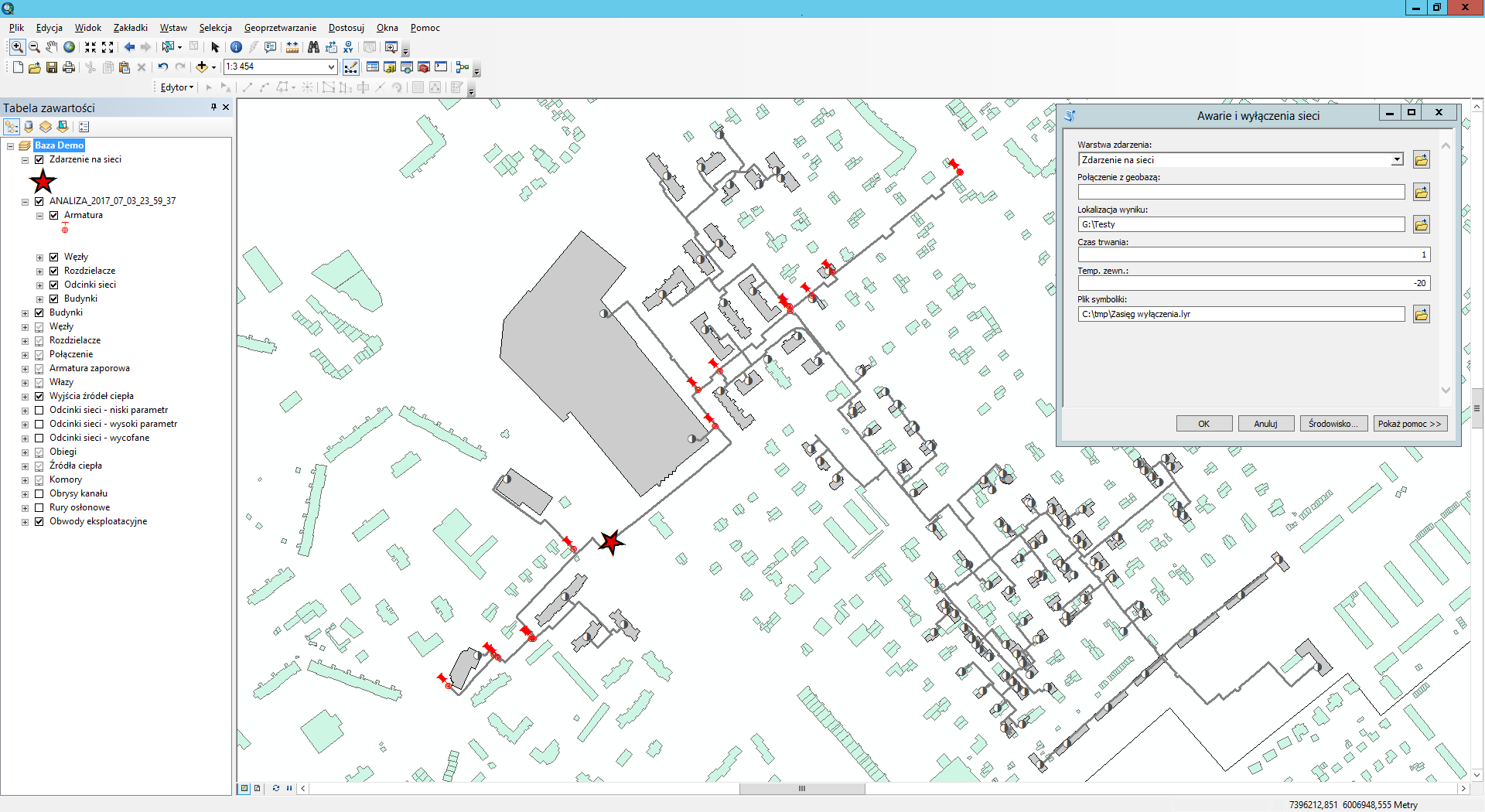 The shutdown range that includes the point of breakdown and the location of the armature for the shut down.
integration with systems

billing
finances and accounting (Unisoft, Komadres, Egeria, Wodnik)
network monitoring (SCADA systems)
thermodynamic model (Termis, SCW Auditor)